Title and reference
Proposal for a REGULATION OF THE EUROPEAN PARLIAMENT AND OF THE COUNCIL establishing the Rights and Values programme

COM/2018/383 final - 2018/0207 (COD)
Languages and formats available
Text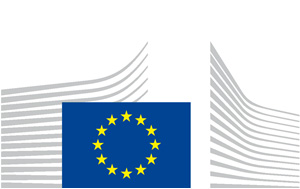 EUROPEAN COMMISSION
Brussels,30.5.2018
COM(2018) 383 final
ANNEXES
to the Proposal for a
REGULATION OF THE EUROPEAN PARLIAMENT AND OF THE COUNCIL
establishing the Rights and Values programme
ANNEX I
Activities of the Programme
The specific objectives of the Programme referred to in Article 2(2) will be pursued in particular through support to the following activities:
(a)awareness raising, dissemination of information to improve the knowledge of the policies and rights in the areas covered by the Programme;
(b)mutual learning through exchange of good practices among stakeholders to improve knowledge and mutual understanding and civic and democratic engagement;
(c) analytical and monitoring activities 1 to improve the understanding of the situation in the Member States and at EU level in the areas covered by the Programme as well as to improve the implementation of EU law and policies ;
(d)training relevant stakeholders to improve their knowledge of the policies and rights in the fields covered;
(e)information and Communication Technology (ICT) tools development and maintenance;
(f)strengthening citizen's awareness of European culture, history and remembrance as well as their sense of belonging to the Union;
(g)bringing together Europeans of different nationalities and cultures by giving them the opportunity to participate in town-twinning activities;
(h)encouraging and facilitating active participation in the construction of a more democratic Union as well as awareness of rights and values through support to civil society organisations
(i)financing the technical and organisational support to implement Regulation [(EU)No 211/2011], thereby underpinning the exercise by citizens of the right to launch and support European citizens' initiatives;
(j)developing the capacity of European networks to promote and further develop Union law, policy goals and strategies as well as supporting civil society organisations active in the areas covered by the Programme.
(k)enhancing knowledge of the programme and dissemination and transferability of its results and fostering citizen outreach, including by setting up and supporting programme desks/national contact network.
ANNEX II
Indicators
The Programme will be monitored on the basis of a set of indicators intended to measure the extent to which the general and specific objectives of the Programme have been achieved and with a view to minimising administrative burdens and costs. To that end, data will be collected as regards the following set of key indicators:
Number of people reached by:
(i) training activities;
(ii) mutual learning and exchange of good practices activities;
(iii) awareness raising, information and dissemination activities.
Number of civil society organisations reached by support and capacity building activities
Number of transnational networks and initiatives focusing on European memory and heritage as a result of programme intervention
(1)

   

These activities

include for instance the collection of data and statistics; the development of common methodologies and, where appropriate, indicators or benchmarks; studies, researches, analyses and surveys; evaluations; impact assessment; the elaboration and publication of guides, reports and educational material.
Top