Title and reference
COMMISSION STAFF WORKING DOCUMENT IMPACT ASSESSMENT Accompanying the document Proposal for a Directive of the European Parliament and of the Council amending Directive 2012/27/EU on Energy Efficiency

SWD/2016/0405 final - 2016/0376 (COD)
Languages and formats available
| | BG | ES | CS | DA | DE | ET | EL | EN | FR | GA | HR | IT | LV | LT | HU | MT | NL | PL | PT | RO | SK | SL | FI | SV |
| --- | --- | --- | --- | --- | --- | --- | --- | --- | --- | --- | --- | --- | --- | --- | --- | --- | --- | --- | --- | --- | --- | --- | --- | --- |
| HTML | | | | | | | | | | | | | | | | | | | | | | | | |
| DOC | | | | | | | | | | | | | | | | | | | | | | | | |
| PDF | | | | | | | | | | | | | | | | | | | | | | | | |
Text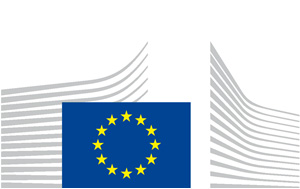 EUROPEAN COMMISSION
Brussels, 30.11.2016
SWD(2016) 405 final
COMMISSION STAFF WORKING DOCUMENT

IMPACT ASSESSMENT

Accompanying the document
Proposal for a Directive of the European Parliament and of the Council
amending Directive 2012/27/EU on Energy Efficiency

{COM(2016) 761 final}
{SWD(2016) 406 final}
Table of Contents of the Annexes
1.    Annex - Procedural issues    
1.1    Lead DG and associated DGs    
1.2    Consultation of the Regulatory Scrutiny Board    
1.3    Public consultation    
1.4    Overview of Member States' positions on Article 7 (to Public Consultation)    
1.5    General Issues Raised with Member States in the EU Pilots on Article 7    
1.6    Other consultations    
2    Annex - Who is affected?    
2.1    Article 1 and 3    
2.2    Article 7 and 9-11    
3    Annex - Interactions with other elements of the 2030 energy climate framework    
3.1    EED interaction with the EPBD, ecodesign and labelling    
3.2    Effort Sharing Decision / Regulation    
3.3    EU Emissions Trading System    
3.4    Renewable energies    
3.5    Internal energy market    
4    Annex - Analytical models and model-based scenarios used    
4.1    Description of analytical models used    
4.2    The EU Reference scenario 2016    
4.3    Summary of EU Reference scenario 2016 main results    
4.4    Overview of model-based policy scenarios    
4.5    Additional PRIMES policy scenario results    
4.6    Comparison with 2014 energy efficiency analysis    
4.7    Sensitivities    
4.8    Description of modelling set-up for the policy scenarios for macroeconomic models    
4.9    Additional macro-economic results    
4.10    Industrial Energy Efficiency Modelling (IEEM)    
4.11    Modelling of international fuel price impacts    
5    Annex - Additional information – decomposition analysis    
6    Annex –Analytical approach used for Articles 7 and 9-11    
6.1    Analytical approach for Article 7    
1.Annex - Procedural issues
1.1Lead DG and associated DGs
The preparation of the Impact Assessment started at the end of 2015. The inter-service group meetings on this document were held on 27 April 2016. The lead Directorate-General is DG Energy. The services invited to the ISG were Agriculture and Rural Development; Budget; Communications Networks, Content and Technology; Climate Action; Competition; Economic and Financial Affairs; Employment, Social Affairs and Inclusion; Enterprise and Industry; Environment; Eurostat; Justice; Joint Research Centre; Mobility and Transport; Regional and Urban Policy; RTD and Secretariat-General.
The Impact Assessment is supported by:
-Analysis of impacts on the energy system using the PRIMES partial equilibrium model, developed and used by the National Technical University of Athens (NTUA). A number of energy efficiency scenarios were modelled to analyse the impacts of different level of energy efficiency in 2030;
-Macroeconomic modelling using GEM-E3, a general equilibrium model, maintained and used by NTUA; and macroeconomic modelling using E3MG, a macro-econometric model run by Cambridge Econometrics – both building on PRIMES results;
-Analysis of air quality impacts by the GAINS model operated by IIASA – building on PRIMES results.
-Industrial Energy Efficiency Model (IEEM) operated by ICF.
-The POLES model operated by the JRC to quantify impacts on international fuel prices.
This energy efficiency package forms part of a full set of 2016 proposals for climate and energy policy under the Energy Union. It is assumed that all the other policies are to be implemented in line with the conclusions of the European Council of October 2014.
1.2Consultation of the Regulatory Scrutiny Board
The Regulatory Scrutiny Board of the European Commission received the draft impact assessment report on 3 May 2016, and issued its positive opinion on 7 June 2016. The Regulatory Scrutiny Board made several recommendations. These are taken into account in this version of this impact assessment report as follows:
The separate impact assessment reports on Articles 3 and 7 and 9-11 have been merged into a single document. The issue of metering and billing, in so far as electricity and gas is concerned, is referred to the upcoming impact assessment on market design and the present report only considers policy options in respect of thermal energy, regulated solely in the EED.
It has been clarified (in Annex 3) how energy efficiency achievements contribute to the Effort Sharing Decision.
The potential contribution of existing energy efficiency policies to the 2020 and 2030 target has been expanded and clarified in chapter 1.4.1 and chapter 5.6.
More detail has been provided on the key policy areas for the achievement of the 2020 and 2030 targets in chapter1.4.1.
The discussion of the relationship between the appropriate mix of policy measures and the energy efficiency target for 2030 has been expanded, in chapter 5.6.
Chapter 4.1 describes in more detail how the policy mixes considered in this Impact Assessment represent a cost-effective approach.
A discussion on the trade-