Title and reference
REPORT FROM THE COMMISSION ANNUAL REPORT 2015 ON SUBSIDIARITY AND PROPORTIONALITY

COM/2016/0469 final
Languages and formats available
Text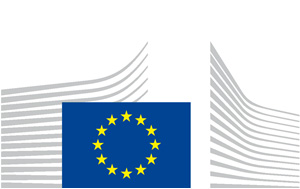 EUROPEAN COMMISSION
Brussels, 15.7.2016
COM(2016) 469 final
ANNEX

to the
REPORT FROM THE COMMISSION
Annual Report 2015
on subsidiarity and proportionality
Annex
List of Commission documents on which the Commission received reasoned opinions 1 regarding compliance with the subsidiarity principle from national Parliaments in 2015
Commission document

Title

Number of reasoned opinions (Protocol No 2)

Number of votes (Protocol No 2) 2

National chamber submitting reasoned opinions

1

COM(2015) 450

Proposal for a Regulation on establishing a crisis relocation mechanism and amending Regulation (EU) No 604/2013 establishing the criteria and mechanisms for determining the Member State responsible for examining an application for international protection lodged in one of the Member States by a third country national or a stateless person

5

7

CZ Senát (1 vote)

CZ Poslanecká sněmovna (1 vote)

HU Országgyűlés (2 votes)

RO Camera Deputaților (1 vote)

SK Národná Rada

(2 votes)

2

COM(2015) 177

Proposal for a Regulation amending Regulation (EC) No 1829/2003 as regards the possibility for the Member States to restrict or prohibit the use of genetically modified food and feed on their territory

2 3

3

ES Congreso de los Diputados / Senado 

(both chambers - 2 votes)

NL Tweede Kamer

(1 vote)

3

COM(2015) 135

Proposal for Council Directive amending Directive 2011/16/EU as regards mandatory automatic exchange of information in the field of taxation

1

2

SE Riksdag (2 votes)

TOTAL

8

12
(1)

     To qualify as a reasoned opinion as defined in Protocol No 2, an opinion must state why the national Parliament considers that a legislative proposal does not comply with the principle of subsidiarity and be sent to the Commission within eight weeks of the transmission of the legislative proposal to national Parliaments.

(2)

     Under Protocol No 2, each national Parliament has two votes; in the case of a bicameral system, each chamber has one vote. Where reasoned opinions represent at least a third (for proposals under Article 76 TFEU a quarter) of all votes allocated to the national Parliaments, the yellow card threshold is reached and the draft legislative act must be reviewed. 19 out of 56 votes represent a third of all votes allocated.

(3)

     Of which one came jointly from the two chambers of the Spanish Congreso de los Diputados and the Senado.
Top