Title and reference
COMMISSION STAFF WORKING DOCUMENT IMPACT ASSESSMENT Accompanying the document proposal for a REGULATION OF THE EUROPEAN PARLIAMENT AND OF THE COUNCIL on common rules in the field of civil aviation and establishing a European Union Aviation Safety Agency, and repealing Regulation (EC) No 216/2008 of the European Parliament and of the Council

SWD/2015/0262 final - 2015/0277 (COD)
Languages and formats available
| | BG | ES | CS | DA | DE | ET | EL | EN | FR | GA | HR | IT | LV | LT | HU | MT | NL | PL | PT | RO | SK | SL | FI | SV |
| --- | --- | --- | --- | --- | --- | --- | --- | --- | --- | --- | --- | --- | --- | --- | --- | --- | --- | --- | --- | --- | --- | --- | --- | --- |
| HTML | | | | | | | | | | | | | | | | | | | | | | | | |
| DOC | | | | | | | | | | | | | | | | | | | | | | | | |
| PDF | | | | | | | | | | | | | | | | | | | | | | | | |
Dates
Date of document: 07/12/2015
Date of dispatch: 07/12/2015;

Forwarded to the Parliament

Date of dispatch: 07/12/2015;

Forwarded to the Council
Miscellaneous information
Author:

European Commission

,

Directorate-General for Mobility and Transport

Form:

Staff working document

Additional information:

EEA relevance
Relationship between documents
Text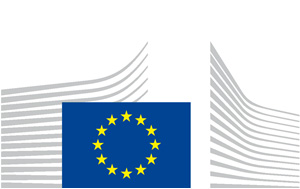 EUROPEAN COMMISSION
Brussels, 7.12.2015
SWD(2015) 262 final
COMMISSION STAFF WORKING DOCUMENT

IMPACT ASSESSMENT

Accompanying the document
proposal for a REGULATION OF THE EUROPEAN PARLIAMENT AND OF THE COUNCIL
on common rules in the field of civil aviation and establishing a European Union Aviation Safety Agency, and repealing Regulation (EC) No 216/2008 of the European Parliament and of the Council
{COM(2015) 613 final}
{SWD(2015) 263 final}
Section 1: Introduction and political context    
1.1    EU Legal context    
1.2    EU Policy context    
1.3    International context    
Section 2: What problems are to be addressed?    
2.1    Description of the main problems    
2.1.1    The current regulatory system hampers market development    
2.1.2    Drone operations cause risks which are not adequately addressed by existing rules    
2.2    The underlying problem drivers    
2.2.1    Problem driver 1: Responsibilities for drone regulation are divided, leading to diverging requirements in the internal market    
2.2.2    Problem driver 2: Individual authorisations are too costly and too time and resource intensive    
2.2.3    Problem driver 3: The existing methods of civil aviation regulation are not always well suited to the specificities of drones    
2.2.4    Problem driver 4: The oversight and law enforcement authorities lack proper information and instruments    
2.3    Most affected stakeholders    
2.4    Baseline scenario    
Section 3: Why should the EU take action?    
Section 4: What should be achieved?    
4.1    general policy objective    
4.2    specific objectives    
4.3    Consistency with other EU policies    
Section 5:    What are the various options to achieve the objectives?    
5.1    General Considerations    
5.2    Discarded Policy Options    
5.3    Description of the policy options    
Section 6:    What are the impacts of the different policy options and who will be affected?    
6.1    Economic Impacts    
6.1.1    The internal market dimension    
6.1.2    Impact on competitiveness    
6.1.3    Impact on innovation    
6.1.4    Administrative burden for drone manufacturers and operators    
6.1.5    Impact on resources of national administrations, EASA and Commission    
6.2    Social Impacts    
6.2.1    Impact on aviation safety    
6.2.2    Impact on employment, working conditions and qualifications    
6.2.3    Impact on security    
6.2.4    Impact on privacy and family life    
6.3    Environmental Impacts    
6.4    Conclusions    
Section 7: How do the options compare?    
7.1    Effectiveness    
7.2    Efficiency    
7.3    Coherence    
7.4 Proportionality    
7.5    Conclusions    
7.6 Proposed way forward    
Section 8:    How would actual impacts be monitored and evaluated?    
Appendices    
Annex I - Reference documents    
Annex II: Procedural issues and consultation of interested parties    
Annex III : Assessment of the application of the minimum consultation standards    
Part 1: Consultation build-up towards this regulatory initiative    
Part 2: Analysis of the Public Consultation on drones (here still labelled as RPAS)    
Annex IV: Approaches to drone regulation    
IV.1    Drones in the EU Member States    
IV.2    Drones in the world.    
IV.3    How EU members and non EU members deal with drones – regulations.    
IV.4    How the airspace is shared among airspace users: commercial aircraft, smaller aircraft and drones – the importance of integration    
IV.5    Safety rules    
IV.6    Insurance and liability rules    
IV.7    Product safety rules    
Annex V – Privacy and Data Protection rules    
Annex VI : Overview of market developments and market studies    
VI.1    Overall developments    
VI.2    What is the advantage of drones today and in the future?    
VI.4    Drone communication needs    
VI.5 Overview of existing studies    
Annex VII– Riga declaration    
Section 1: Introduction and political context
Unmanned aircraft have been considered a possibility since decades. Their existence is acknowledged in the Chicago Convention, which regulates international civil aviation since 1944. In reality such aircraft have until recently been used almost exclusively by the military. Technological progress has now reached a point where civil aviation applications have become technologically feasible and economically viable. It is the combination of innovation in ever lighter and stronger materials, software development, data processing and miniaturisation at ever lower cost which makes this development possible. Annex VI provides general background information on drone technology.
Graph 1: The bundle of drone technologies
Source: Safran presentation, 2015  1
In particular the category of remotely piloted drones, called Remotely Piloted Aircraft Systems (RPAS), has been expanding rapidly in recent years. It is estimated that about 10% of civil aviation will be unmanned in just ten years' time from practically none today.  2 Just as the productivity of many jobs now depends on internet or mobile phone use, drone services will become an important tool and part of many businesses, supporting the competitiveness of various industries. The most obvious sectors where drone applications have already started are agriculture, television and movie industry, and aerial services such as inspections of pipelines, railway lines or electric lines. Drones will also become integrated in transport and logistics chains. Finally, there are more innovative sectors, such as energy provision or satellite coverage where drone operations may enable new methods of production and delivery. 3 In the longer term, drone technology may not only enable new applications but also transform air transport itself, as technologies steadily take over more and more tasks from humans also on large aircraft.  4 Drones thus carry the promise of a disruptive technology, opening up previously impractical unavailable or uneconomical aerial applications and replacing existing services at a dramatically lower cost.
Drone manufacturing, operation and maintenance are likely to see strong growth. The public consultation found that all stakeholders envisage applications to develop within five years for professional activities (99%) or for daily life purposes (80%).  5 Together with the contribution of new drone services to the competitiveness of other sectors, a strong direct and indirect impact on growth and jobs may be expected. 6 The world market is forecast to more than double by 2022 and represent by then around 4bn euro per year. Europe would represent about 25% of the world market. 7  In terms of jobs, for Europe, employment is estimated to increase to about 150,000 jobs by 2050 in manufacturing  8 hence excluding drone operator services employment. In the USA, a study forecasts that in the first three years of integration of drones in the national airspace more than 70,000 jobs will be created with an economic impact of more than $13.6 billion. The number of jobs created through new drones activities in the US is estimated to exceed 100,000 by 2025.  9 In any case, drone activities start off mostly in countries where drone rules are adopted – see Table 1 .
The full potential of drones will only be realised if they can safely fly in non-segregated airspace – alongside manned aircraft.  10  This is not the case today, as drones face operational restrictions and diverging national standards. A number of other legal, operational and technical issues linked to the civil use of drones, like liability and data protection, also hamper their deployment.
1.1    EU Legal context
Drones fall under the definition of aircraft, as laid down in the Chicago Convention system. This means that the aviation rules, principally safety rules, apply to drones and drone operations. 11
In the EU, Regulation (EC) 216/2008 ("Basic aviation safety regulation") establishes the principles for EU safety rules and division of tasks between EU and national authorities. Detailed safety rules have been adopted in the form of Commission implementing regulations covering all aspects of aviation safety: airworthiness, operations, crew licensing, rules of the air. The EU is competent for regulating unmanned aircraft above 150kg, with some exceptions.  12 The weight criterion was not introduced to regulate the bigger unmanned systems, but to avoid that the EU would regulate model aircraft. The current regulatory framework is ill suited for drones and drone operations and would lead to burdensome regulation. 13 No specific rules have been developed yet, but the European Aviation Safety Agency (EASA) has received two applications for type certification.
The basic aviation safety Regulation functions at three levels – as compared to more typical EU product safety rules which functions in two layers. Typical product safety directives lay down quite specific requirements which are then detailed in European industry standards. The standards serve as acceptable means of compliance but are not strictly speaking binding. In aviation safety regulation, the basic Regulation only lays down the general framework, including procedures and essential (safety and other) requirements. Detailed binding rules are adopted in delegated acts. 14 The essential requirements and the underlying delegated acts address the following core areas in respect of flight operations: airworthiness (the aircraft must be capable of flying safely); operations (how flights are planned, prepared and executed); and air crew (what specific knowledge, competences and skills flight crew must have). The three core areas are completed by requirements for the "infrastructure", i.e. aerodromes and air traffic management (the safety requirements for the 'infrastructure' of aviation).
Graph 2: Regulation (EC) 216/2008 and the structure of delegated acts  15
The essential requirements translate in a series of delegated acts. For instance, airworthiness needs to give detailed rules to make an aircraft airworthy ("Part 21") and to indicate how the aircraft must be properly maintained ("Part M"). For air crew, detailed rules determine exactly what competences flight crew must acquire to obtain their license ("Part FCL"). The technical rules may be completed by specific industry standards. In aviation, most standards are developed by the aviation specific body EuroCAE. 16
The basic EU framework for aviation safety regulation, which is mainly established by Regulation (EC) 216/2008 is complemented by other EU legal instruments. The most relevant in the safety area are the rules on accident investigation and on occurrence reporting and analysis. 17 These rules refer to Regulation (EC) 216/2008 and also exclude drones below 150kg. As drones are aircraft and become integrated in the aviation system, significant drone incidents should be reported and accidents should be investigated if that contributes to the overall safety of the system. Beyond safety, other relevant rules relate to EU product safety regulation, privacy, insurance and environmental rules. Section 2.4 below and Annexes IV and V provide more details.
In the absence of a specific EU regulatory framework on lighter drones below 150 kg, certain aspects of these drones are already subject to product safety directives under the general market surveillance framework of Regulation (EC) 765/2008. 18 This is the case e.g. for the General Product Safety Directive 2001/95/EC, which provides that economic operators must guarantee the safety of consumer products placed on the EU market. Similar horizontal legislation also applies to materials that are used in aircraft manufacturing, where especially the chemical treatment is sometimes safety critical.  19
The Radio Equipment Directive 2014/53/EU provides that equipment must effectively use the radio spectrum and not cause harmful interference. The Machinery Directive 2006/42/EC provides obligations to manufacturers, including labelling and providing information to the end user on the safety risks of the product. The smallest drones which are only used for leisure may also fall under the scope of the Toy Safety Directive 2009/48/EC. These directives however do not contain any precise reference to drones. 20
Privacy issues are covered by Article 8 of the European Convention for the Protection of Human Rights and Fundamental Freedoms and Article 7 of the Charter of Fundamental Rights of the European Union. The right to protection of personal data is set out in Article 8 of the Charter of Fundamental Rights of the European Union, in Article 16 of the Treaty on the Functioning of the European Union ('TFUE') and is regulated in Directive 95/46/EC of the European Parliament and of the Council of 24 October 1995 on the protection of individuals with regard to the processing of personal data and on the free movement of such data. The processing of data is regulated in Regulation (EC) No 45/2001 ,  21  insofar as it is carried out by Union institutions and bodies in the exercise of activities all or part of which fall within the scope of Union law.
As regards environmental performance, drones are not subject to the noise and gaseous emissions standards laid down at EU level, such as the directive on noise emission in the environment by equipment for use outdoors.  22 .
1.2    EU Policy context
For years drones have been used for military purposes. The European Summit of 19 December 2013 on the Future Defence Policy made a commitment to enhance Europe´s military (drone) capabilities, including through regulatory as well as R&D activities; and welcomed efforts to integrate drones into the European civil aviation system as from 2016. 23
This impact assessment constitutes the follow-up to the Commission Communication "A new era for aviation – Opening the aviation market for remotely piloted aircraft systems [RPAS] in a safe and sustainable manner" published on 8 April 2014. This Communication concluded that "the RPAS market poses a real opportunity to foster job creation and a source for innovation and economic growth for the years to come. It also poses new challenges related to safety, security and respect of citizens' rights which must be tackled before RPAS can be used on any serious scale in a civilian environment. The lack of harmonized regulations across Europe and of validated technologies forms the main obstacle to open the RPAS market and to integrate RPAS in European non-segregated airspace. Industry is urging rapid steps towards the establishment of an enabling RPAS regulatory framework." 24
The Transport Council, in its meeting of 8 October 2014, welcomed the Commission initiative to start working on a European regulatory framework for drones. The EU Presidency, with support of the Commission, organised a high level conference on drones, where the aviation community established the basic principles for the integration of drones in the aviation system in the so-called "Riga Declaration". 25
This initiative is part of the European Commission's "Aviation Package for improving the competitiveness of the EU aviation sector", included in the 2015 Commission Work Programme. This package also includes a wider revision of the basic aviation safety Regulation (EC) 216/2008 that should reflect 10 years' experience of the EU aviation system. The revision should make the aviation system more flexible and performance based. It is therefore envisaged to include in that proposal also the necessary new framework rules relating to drones, in line with the conclusions of this impact assessment. 26 The proposal will then open the way for the adoption of more detailed rules with their own regulatory impact assessment once the legal basis is created. Drones will in particular benefit from the greater flexibility that the safety framework will offer, as the rules and procedures would become better accommodated to the risk of the operation – which in the case of drones ranges from practically none to risks equivalent to risks associated with manned aviation.
1.3    International context
There are no international rules on drones yet except for the requirement under the Chicago Convention on international civil aviation to obtain a specific authorisation to operate a drone from the national competent authorities. 27  
The International Civil Aviation Organisation (ICAO), the UN body dealing with international civil aviation created in 1944 by the Chicago Convention, has adopted a circular and an RPAS manual, introducing some basic definitions and principles on the rules of the air.  28 ICAO recently launched an institutionalised process to develop standards and recommended practices. Such ICAO standards are included in Annexes to the Chicago Convention. They are binding on States, but they require transposition into national law in order to affect the participants in civil aviation such as aircraft operations. Also, the standards are often quite generic and require additional detail in national law to be made truly operational. Most of these standards are now transposed in the European ICAO States through EU Regulations. The same would be applicable for any new ICAO standards on drones. Two important limitations are to be noted. Firstly, ICAO standards are binding only for international traffic, i.e. in practice only for large drones used in specific operations which require crossing borders. Secondly, States (in this case the EU) may deviate from ICAO standards and "file a difference" to ICAO, provided their alternative approach is able to meet the objectives of the ICAO standards. This offers a degree of freedom to organise drone operations inside the EU, with the caveat that alternative approaches may not be recognised by third countries for operations in their airspace. The ICAO Manual on Unmanned Aircraft states recognises this where it states "states may agree mutually upon simpler procedures through bilateral or multilateral agreements or arrangements for the operation of specific remotely piloted aircraft or categories of remotely piloted aircraft. This will reduce the workload on RPAS operators and the state authorities. The same objective may be reached through regulatory measures at regional levels." 29 Finally, it should be remembered that the need for "filing differences" is greatly reduced when the EU and its Member States are effective in shaping ICAO rules to meet our needs. European States carry considerable weight in ICAO both through their number and the size of their aviation industry, and through the expertise they bring to the discussions at ICAO.
The Joint Authorities for Rulemaking on Unmanned Systems (JARUS) was set up as an ad hoc intergovernmental forum to discuss drone regulation. It enables exchange of information and best practices among a large number of industrialised states but it cannot adopt binding rules. 30 EU Member States and EASA are engaged in the JARUS process (EASA now chairs it), as it offers an opportunity to work towards a global consensus on the approach to drone regulation. The EU experts will also drive the ICAO process and will ensure coherence between the activities of the two organisations. The EU is committed to follow as far as possible the JARUS process and find consensus; however, the JARUS process should not prevent the EU from adopting the necessary rules to regulate drone operations in Europe when consensus may not be found (in due time).
Non-EU countries are also working towards the adoption of drone specific rules to allow civil operations. Active countries for the operations of civil drones, for instance Japan, Canada, New Zealand and Australia, have adopted national rules. In Japan, the regulations were conceived specifically for the agriculture sector and are managed by the Ministry of Agriculture. Only recently, Japan amended its aviation act to regulate drones in a more general way. 31 Australia has adopted specific drone rules for commercial air work (e.g. aerial photography). The requirements include a pilot licence, but the level of the requirements is relatively easy to meet. The recreational use of drones remains free and only flights that risk mixing with manned aircraft are forbidden. Also New Zealand has very few limitations for operations with drones up to 25kg, as long as the operation is not conducted close to an airport, remains in the line of sight of the pilot and below 400ft, and the operator has the consent of people whose land is overflown. 32 Canada has been providing over 3,200 operating certificates in the period 2007-14 on the basis of a risk assessment of the operator for individual operations or for a type of operations ("blanket certificate"). Recreational use of drones up to 35kg is free. Currently Canada is reviewing its rules in order to reduce the number of cumbersome individual risk analyses. The U.S. Federal Aviation Administration has adopted a roadmap 33 and is mandated by the U.S. Congress to allow drone civil operations starting from 2015. Progress has been slower than expected, and the US has, until now, pursued a quite restrictive policy. Based on the ICAO 'authorization process', the Federal Aviation Authority (FAA) has been granting individual exemptions to operators from 2012 onwards. Given the increasing backlog, the FAA has recently moved to blanket exemptions until a general rule for small drones will be adopted (expected for 2017). 34
Industry is also involved in the above forums of ICAO and JARUS, and is working towards the development of industrial standards. The standardisation body for aviation EUROCAE has established two specific working parties on drones. However, the standard-setting agenda is difficult to decide in the absence of a clear regulatory agenda.
Section 2: What problems are to be addressed?
2.1    Description of the main problems 
2.1.1    The current regulatory system hampers market development
The existing aviation rules do not properly address the specificities of drones. Drones include many different types of aircraft performing a variety of different missions, ranging in terms of maximum take-off weight from grams to more than ten tons, in terms of maximum speed from hovering to more than 1,000 km/h, in terms of flight endurance from a few minutes to months and in terms of lift technology from rotor to fixed wing to lighter than air. This means that drones are able to perform a wide range of operations that was not at all conceivable with manned aviation. 35  
Compared to traditional aviation, drone operations would cover a wider span of risk, from very low risk operations to operations with risks equivalent to manned aviation. In addition, it is expected that, in terms of numbers, most drone operations would represent a low safety risk, e.g. crop spraying which takes place away from other air traffic and outside residential areas. Drones and drone operations are expected to outnumber, potentially quite significantly, the number of aircraft currently in use because of their low cost and multiple uses, including many new applications. Today's aviation rules and oversight system were developed for a much smaller population and number of movements than what we can expect in the future.
Graph 3: The wide range of drones and drone operations
| | |
| --- | --- |
| < 1 kg | |
| < 5 kg | |
| < 25 kg |   |
| < 150 kg | |
| < 500 kg | |
| < 15 T | |
Given the innovative design and concept of operations of drones, it is impossible for drones to meet some of the most basic requirements and underlying assumptions of conventional aviation, such as having a pilot on board or taking off from an airport. Especially smaller drones cannot apply many of the methods and technologies used in large manned aviation to ensure safety, e.g. the filing of flight plans and communication with air traffic control, or the carriage on board of radars, transponders and collision avoidance systems. Those methods and technologies are either disproportionate to the operational risk, too difficult (heavy) to carry or present such high cost that most drone services would be uneconomical.
In the absence of dedicated rules for drones, drone operations at the moment need to be allowed to derogate from the standard rules by means of individual authorisations. This approach is not sustainable considering the expected growth in the number of drone manufacturers and operators starts to grow, as individual authorisations are resource-intensive for the administration and costly for the applicant.  36
Moreover, individual authorisations typically imply strong operational limitations (e.g. a limited geographical zone, or time of day) because these authorisations are not capable of solving some of the key underlying issues, such as the safe interaction of drones with other aircraft in the air.
Experience illustrates the impact of (the absence of) dedicated rules on the market. Japan is the oldest and most telling experience. The Japanese market was regulated in the nineties for agricultural purposes only. This has resulted in a high number of operators not found in any other sector in the Japanese economy or in any other country.
The conventional aviation approach is the starting point for regulating drones in states which already developed and adopted rules, resulting sometimes in complex processes to obtain authorisations and therefore very limited numbers of operations. New concepts, like an 'operation centric approach' – whereby the rules and the evidence required to demonstrate that the rules are complied with, are made proportionate with the risk of a particular (type of) operation – are slowly taking hold, driven by JARUS and based on experience, in a limited number of countries, like Finland, Switzerland and Austria – and are getting more and more support through this truly global reflection and discussion process. Also the UK and France have put in place relatively accommodating rules on drone operations.
The number of operators in the EU is concentrated in those Member State who managed to put in place dedicated rules for drones, and their numbers grow rapidly. For example, the number of commercial operators in France grew from less than 100 in 2012 to more than 1,000 in 2015. The Polish CAA issued not a single Operator Certificate in 2012 and only five in 2013; the number grew to 316 in 2014 and up to mid-2015, already more than 1,000 certificates were issued. However, because of the operational limitations, nearly all the authorisations concern low risk operations with small drones. More sophisticated services such as goods delivery can in practice not be deployed, limiting market and business opportunities.
Table 1: Number of approved commercial operators 37 :
| | |
| --- | --- |
| Country/ region | Number of approved commercial operators |
| Australia | 100+ |
| EU | 2,500+ |
| Japan | 14,000+ |
| South-Korea | 130 |
| USA | 1,000  38 |
Further upstream, the difficulty to bring drone services to the market also prevents investment decisions to be made in relation to drone design and manufacturing. Despite having a strong industrial basis in aeronautics (a yearly turnover of close to €140bn and employment of 500,000 specialised personnel), including numerous small and medium-sized companies in the supply chain, Europe risks missing the opportunity to become a leader in this new industry. Numerous market surveys on drones have been conducted. 39 In general these studies forecast a market of several billion euro a year (often including military and state operations).
What is more, the difficulty to start legal drone operations has pushed some operators to do so illegally. Authorities report increasing difficulty to deal with this phenomenon.  40 Irregular operations are likely to represent particularly high safety risks, besides other public policy concerns.
2.1.2    Drone operations cause risks which are not adequately addressed by existing rules
Drone operations present a number of issues which are not, or much less, present in civil aviation in general. They concern safety, security, privacy and data protection, environmental protection and liability.  41
With regard to safety in the air and on the ground, although drones do not carry people on board, a drone crash may depending on the energy involved in the crash potentially cause injuries or fatalities on the ground or in other –manned– aircraft. Even small drones can interfere with air traffic: many drones can climb hundreds or even thousands meters high, where they could collide with commercial jetliners, especially near airports.  42 Several events of drones flying in close proximity with other aircraft have been reported and have worried the pilot community. 43 Although in theory the necessary rules are in place to prevent such risks (e.g. it is forbidden to fly at such altitude), those rules are often not enforceable. The likelihood to be caught flying illegally is small given the difficulty to link a drone to its pilot. Moreover, drones have limited safety features because of weight and cost limitations and are vulnerable to loss of power or loss of control (e.g. because the communication link with the pilot is lost), or to collision because of pilot error. Remote pilots may also lack awareness of the risks they are taking if they have had no aviation training. There is a serious risk that these safety incidents could multiply with the growing number of drones.  44
Concerning security, as noted in COM(2014)207 and reflected in the draft European Parliament own initiative report of MEP Jacqueline Foster,  45 drones offer new opportunities for illegal activity including surveillance (espionage, target reconnaissance) or the carriage of an offensive payload  46 (bomb attack, or even the delivery of weapons to a prison courtyard).  47 While such criminal offenses may also be carried out with traditional aircraft such as helicopters, such traditional measures are much less accessible (cost, skills required, registration/identification) and are more easily detected than drones. These unauthorized and illegal uses will be the main security threats of drones. Furthermore, due to the remote command and control technology, drones have greater vulnerability in certain respects than manned aviation, and remain particularly exposed to hacking where a legitimate drone may be taken over for criminal purposes. The fact that drone operators may remain anonymous poses a serious problem to law enforcement authorities, who have difficulties to intercept or prevent certain operations or to identify or apprehend the operator. These risks need yet to be resolved.
Security issues should be considered from the system perspective, where especially its robustness against external attacks should be assessed. In particular, command and control appears to be a weak link in the security chain. In this context, safety and security aspects are intrinsically linked. A suboptimal safety approach will also lead to a suboptimal security outcome. SESAR, the Single European Sky Air Traffic Management Research, is already working on these technologies, which may then be translated into rules for drones falling under national or European competence.
In addition, drones can invade privacy in ways which other aircraft cannot do, by flying very close to persons or into their "private space" such as a home garden. Moreover, many drones carry recording or sensing equipment, be it for navigation or for the purposes of photography or remote sensing. The data captured by that equipment is likely to be stored and/or processed, raising data protection issues. Strictly speaking, the data protection issue is caused not by the drone itself but by its payload (camera, sensor), which may also be mounted on other vehicles or on fixed structures and is already subject to general privacy and data protection rules. In other words, drones raise indirect privacy and data protection concerns, by increasing the possibilities for deploying such cameras and sensors.
Specific analysis has shown that there does not appear to be a need to amend the legal framework in this respect at EU level.  48 These rules are currently under revision and the adoption of the new General Data Protection Regulation would further help to ensure a better protection of the data subject's rights when data are processed by introducing new tools like the accountability principle, the data minimisation principle, Data-Protection-by-Design approach, the obligation to carry out a Data Protection Impact Assessment, etc.
In principle, the security and privacy/data protection risks are addressed by the existing legislation. However, there are serious concerns about the extent to which the existing legislation can be enforced effectively by competent authorities. The main problem with oversight concerns the light category of drones that could be easily obtained and controlled and for which it is difficult to identify who is the actual operator. The enforcement authorities – aviation authorities, privacy and data protection authorities, security forces or police – currently are missing the basic user information to enforce the rules and effectively intercept an operation.
Even if today these issues remain limited in scale, and problematic occurrences have been limited, they have often received strong media attention, leading to concerns in the sector about potential public opposition.  49 Studies have shown that public support already varies significantly depending upon the application or the location.  50  
Concerning the environmental risks, most drones rely on electrical power and therefore emissions are not a major issue, but noise should be addressed. The challenge will be to deal with the smaller drones, which may be flying closer to residential areas and people and may cause noise nuisance. Specific drone noise standards and/or operating restrictions may be needed.  51 When combustion-engine drones will replace manned aircraft in some operations, the level of emissions will be reduced as they are typically lighter. In cases where drones are equivalent to traditional aircraft, equivalent noise and gaseous emissions standards are to be applied to contain the environmental impact.  52
Furthermore, unavoidably accidents with drones will happen, which raises the question of dealing with damage to people and property. Liability and compensation regimes are well established in the world of air transport, but if drones operate outside those regimes liability and compensation may become an issue. Also, contrary to traditional aircraft, which are all registered, it is currently very difficult to establish the identity of the owner/operator of a drone.
While the number of drone operations is expected to grow rapidly, a similarly rapid growth in incidents may cause economic and social damage to the sector. If the underlying issues are not adequately addressed, the public may actively oppose development and apply pressure upon the political leadership to impose strong restrictions on drones. This could be avoided by addressing the risks early on, and preventing incidents to the greatest extent possible. If, however, regulations are too conservative and restrictive, development of drone-based services may not reach their potential, leading to missed opportunities for jobs and growth.
2.2    The underlying problem drivers 
2.2.1    Problem driver 1: Responsibilities for drone regulation are divided, leading to diverging requirements in the internal market
Some EU Member States are developing or have developed national rules for simple operations, well below 150kg. By the middle of 2015, specific drone rules have been adopted in AT, DE, DK, ES, FI, FR, IE, IT, NL, PL, SE and UK. Other countries have established only a high level framework or are in the process of adopting rules, notably BE, HU and MT.  53  This means that the exemption process still applies in 17 Member States.  54 The main features of the existing national regimes are shown in Table 2.
Table 2: Main features of selected Member State drone legislation
Member State

Drone categories

Categories of permitted operations

Area allowed to be overflown

AT

Below 5kg MTOW (maximum take-off weight)
Between 5-25 kg
Between 25 -150 kg

VLOS (visual line of sight) only

Undeveloped, Unpopulated, Populated,
Densely populated

DK

Below 7kg MTOW
Between 7-25 kg
Between 25 -150 kg

VLOS only – <100m AGL (above ground level)

150m from road and buildings; never over densely built-up areas

FR

Below 2kg MTOW
Between 2-25 kg
Between 25 -150 kg

S1= VLOS < 100m distance from pilot
S2= VLOS, within 1,000m distance from pilot - <50m AGL
S3= VLOS, within 100m distance from pilot
S4= observations – 150m AGL

S1= unpopulated area
S2= unpopulated area
S3= populated area
S4= unpopulated area

DE

Below 5kg MTOW: Länder
Above 5kg: federal competence

VLOS only, <100m AGL

ES

2 main categories: Below/Above 25kg

<2kg: BVLOS & AGL<120m

<25kg VLOS 500m and AGL<120m

>25kg: subject to the imposed by CAA

<2kg : only away from habited places    
<25kg : only away from habited places    
Above 25kg: specific conditions

IT

2 main categories: Below/Above 25kg

CAA may provide simplified procedures for drones <2 kg

"V70": 70 m (230 ft) max AGL and 200 m radius    
"V150": 150 m (500 ft) AGL and 500 m radius

At least 150 m from congested areas and at least 50 m from persons and property

PL

Two main categories:

Below 25kg MTOW
Between 25 -150 kg

- VLOS

- BVLOS (in segregated airspace)

Outside aerodromes and landing side (5km); outside controlled traffic zones, and R, D airspace zones.

SE

Below 1.5kg MTOW or <150 joule
Between 1.5 and 7kg
or <1,000 joule
Between 7 -150 kg

S1= VLOS , Below 1.5kg
S2= VLOS, 1.5 and 7kg
S3= VLOS, >7kg
S4= BLOS
Always < 120 m AGL

Distance RPAS/persons and property: >50m


UK  55

Below 20kg MTOW excl. fuel/incl. battery
Between 20 -150 kg

Max speed : 70 kts;
400ft AGL
< 500m distance from pilot

>150m from buildings
>100m from people
Terminology:    
MTOW: maximum take-off weight;
AGL : above ground level;
VLOS: visual line of sight (pilot must be able to always see the aircraft;
BLOS: beyond visual line of sight.
The weight criterion is used in most of the countries, in conjunction with other criteria such as the area overflown, the line of sight and the altitude above the ground level. The problem is that the weight is a real cut-off threshold, which suddenly renders operations with somewhat heavier drones impossible, even if the risk to third parties does not increase, for example, flights over non-populated area in restricted airspace. The cross-border provision of drone-based services, like infrastructure inspections, or the roll-out of EU wide operations organised according a particular operational model, such as home deliveries, is severely hampered. The need to meet diverging requirements simultaneously forces operators to meet the strictest requirements on all criteria (weight, operations area, altitude, speed, line of sight, etc.). In some cases, national requirements are mutually exclusive. Moreover, authorisations must be obtained separately in each Member State as there is no mutual recognition.
The fragmentation of rules also affects manufacturing. It tends to be "structuring", i.e. manufacturers will design their aircraft in a way to fit a particular regulatory environment. It is impossible to devise an aircraft type optimal for all national markets, even if it was to be used for the same type of operations. However, the ability to market drones across borders is indispensable for creating economies of scale and lower product development costs by avoiding the need for different types or models for different national markets. The need for cross border market access also applies to drone operations. For instance, a highly specialised offshore infrastructure inspection company must be able to operate beyond its home country to serve niche markets in other countries with offshore infrastructure if it wants to create a sufficiently large client base. The box below illustrates the difficulties.
Box 1: Daily problems of an SME:
Gatewing, a Belgian SME, produces a successful drone which is globally marketed as far as Australia. Its newest product weighs 2.5kg and operates best at 120m above ground level for aerial inspections. The Company has difficulties entering the Swedish market, given the threshold of 1.5kg.  56 It is not worth to develop a drone for the Swedish market, where companies have taken this threshold as a given. The same Company is obliged to sell the old version of its drone in the French market, which just falls within the 2kg limit. It cannot sell its newest product, as this is 500g heavier even though the extra 500g accounts for equipment which makes it safer to operate.
Similarly, Gatewing is confused as its drone has to produce a specific noise in case of emergency according to Danish law, while it must remain below a specific noise level in all circumstances according to Austrian law.
Gatewing sold on a regular basis drone systems in Spain. The market was closed for six months before the adoption of drone rules half 2014. Since the adoption of national rules, the Spanish market has become the most important market in the EU.
In the online consultation a vast majority of respondents identified differences in national legislation (91%), lack of common rules applicable to all types of drone operations (91%) and gaps in the current EU legislation (93%) as important barriers.  57 These views are shared across the various categories of stakeholders. Regulators concur with the views of other stakeholders that differences in national legislation (79%) and lack of common rules (83%) pose barriers to the industry.
For companies the segmentation of the market with diverging national rules, if rules already exist, does not constitute a fertile basis to develop drone activities.
2.2.2    Problem driver 2: Individual authorisations are too costly and too time and resource intensive
ICAO in principle forbids drone operations with unmanned vehicles, unless States give individual "special authorizations" for each operation of unmanned aircraft on their territory.  58  In some cases, additional authorisations are required to cover the payload or service, e.g. for filming or photography. In Europe all drone operations still require special authorisation, with the exception of certain low-risk operations with small drones in some Member States who have put in place generic regulation. However, even for those operations a general licence or authorisation is still required.
Box 2: The US Exemption process:  59  
Commercial activities are forbidden in the US. Six test sites were recognized late 2013. Operators must request a special FAA commercial Section 333 exemption. The first such exemption was granted in 2013 for a drone overflying the arctic waters.
More exemptions are granted on a piecemeal basis to industries with the greatest needs – oil and film industries. The GAO stated in its 2014 US Congress testimony that "During our ongoing work, FAA has granted seven section 333 exemptions for the filmmaking industry as of December 4, 2014. FAA officials told us that there were more than 140 applications waiting to be reviewed for other industries, for uses such as precision agriculture and electric power line monitoring, and more continue to arrive." In March 2015 the FAA started issuing 'blanket' exemptions to speed up the process. By August 2015, the number of exemptions had risen just above 1,000.  60
Amazon, a US online retailing company, also applied for an exemption. By the time the FAA granted the exemption, Amazon declared that it already was obsolete, as the drone mentioned in the request was already replaced by a newer model. Amazon moved for testing purposes to Canada, the UK and the Czech Republic.
A very high number (83%) of respondents to the online public consultation cited the burdensome character of the current national authorisations process in the EU Member States, both in terms of cost for administrations and industry. Individual authorizations give rise to a lack of legal certainty with regard to substance and duration. The applicant simply does not know exactly whether his specific operation will be approved and the treatment of the requests for exemption can take from weeks to months, depending on the complexity of the operation,  61 and operators find it hard to keep a client on hold for such a long period before being able to conclude or execute a contract. Moreover, if the number of drone operations and drone operators continues to grow, the authorities will have difficulty to cope with the number of applications in the absence of additional trained staff, which may lead to further delays.
Some states do not charge (yet) the operators for obtaining a permit, like in France, Malta or Spain, or charge below cost price, e.g. in Swiss where fees are legally restricted to SF700 or in Sweden where the rates for an approval is about SEK3,800 (about €380). In the Netherlands and the UK the rates are most cost covering. A Dutch certificate of airworthiness costs €4,640 (renewal at €928); an operator certificate costs €1,856 (renewal at €232); and a training school approvals costs €825. In the UK the permissions depend on mass, with an initial application costing £112 (£56 for renewal) for aircraft weighing 7kg or less; for aircraft between 7 and 20 kg, this charge is double; in addition, companies must pay for the appropriate pilot competency assessments (private charges).
In general, companies do not complain about the amounts charged (if charged only once); the real cost are the numerous hours of work required to produce the necessary documents, like an operations manual or a safety management manual, especially if these documents have to be tailor-made for each Member State. The costs to develop a handbook for a specific regulation can be estimated at about €6,000 (based on 80 hours at EUR 75/h); for a safety and maintenance manual at about €12,000 (based on four weeks of work for the development of the plan at EUR 75/h). The cost of attending a training school is estimated at about €1,000.  62 It is especially the multiplicity of these diverging rules which make these costs soar for companies. There are no precise estimates known of this administrative burden on overall turnover of SMEs.
Especially drone operators (82%) and industry associations (91%) qualify individual authorizations as very problematic. This view is not shared by the issuing authorities: only 30% of the regulators consider individual authorisations problematic.
Individual authorizations constitute a bottleneck for developing drone activities and are a burdensome process for administrations.
2.2.3    Problem driver 3: The existing methods of civil aviation regulation are not always well suited to the specificities of drones
The main shortcomings of the current aviation rules are the contradictions between the (1) concept of operations of manned as opposed to unmanned flight, (2) the perception of risk, and (3) the difference in the nature of the operators and manufacturers.
Firstly, the fact that the existing aviation rules were conceived for large manned aviation makes them not well suited for drone operations. In the conventional concept of operations, the pilot on board is central to the safety of operations. There is no definition of a "remote pilot" nor of a "ground station", which means drones are unable to meet current safety rules. Concepts of control of drone operations, such as "line of sight" are missing. Besides, drone technologies provide another step of automation that may allow for remotely piloted aircraft systems, single-pilot operations or further automation where one pilot could be in charge of several drones at the same time, for a swarm of drones, or where the command of a drone is transferred in flight from one ground station to another.
In terms of navigation, drone operations are not bound by airports, which are in fact specific fixed points of entry and exit of the airspace. Different types of drones are able to fly from right above the ground with very low level operations, at a few meters from persons or property, to 15-25 kms, far higher than the flight levels currently used for commercial air traffic. The European harmonised rules of the air in general do not regulate civil or commercial flights below 500ft (about 150m), exactly where smaller drones would operate intensively – or where also larger drones would be more present, as their take-off or landing are no longer confined to traditional